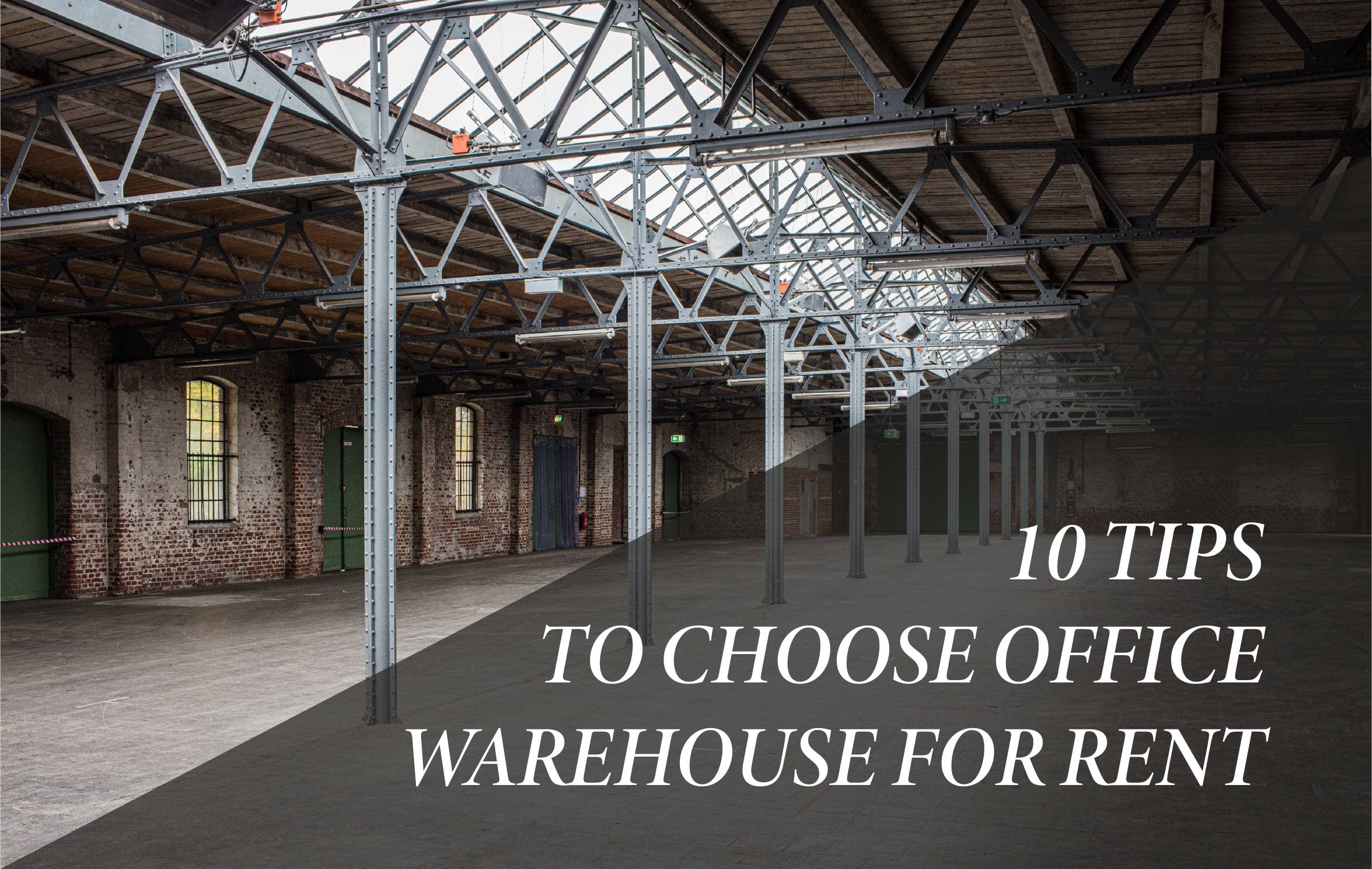 10 tips to choose office warehouse for rent
Published At: Wed, 02/24/2021 - 05:54
Nowadays, having a good warehouse has become a crucial factor that enables an efficient supply company to reach worldwide status. Have you ever paid attention to the rapid rise of eCommerce? The popularity of eCommerce has not only changed the way customers purchase products but have also transformed distributors' perception of warehouses. It is quite logical that if same-day and next-day shipping becomes popular, owners will lack warehouse space, especially when dealing with long-distance deliveries. Customers' expectations are constantly rising, hence the competition in the delivery sphere becomes more and more harsh.
Yet, how do you choose the right warehouse without going back and forth with all the listings online? No worries, as we have collected 10 tips to choose an office warehouse for rent, let's take a look!
Determine Your Use
Budget
Renting period
Location
Access
Security
Reputation
Experience
Association Memberships
Technology
Usage
Start with determining the usage of your future warehouse. Define how you are going to use it and what are the basic needs for a smooth operation. Consider the required size of the space, its ceiling height, and availability of dock doors or a yard. Also, if there is a need, you cannot forget about the basic amenities, such as electricity, water, gas, internet, and so on.
Budget
Of course, before renting out any space, you must set a specific budget initially and commit to not exceed it over time. Choosing an office warehouse for rent is not an exception! We all can get tempted by special offers and forget how much money we have budgeted, so go through your findings with a concrete maximum budget set, or, filter the options by price at the very beginning to avoid overbidding.
Renting period
Are you planning to rent the warehouse for a year or two? Or are you going to rent it for over five years (obviously you are not going to rent it for a few days)? Certainly, securing a lease term for a long period enables you to save money as it gives you leverage to negotiate with a property owner. Besides, imagine the headache of changing a warehouse frequently and adjusting the facilities every time you move to a new place.
Location
Double-check if your warehouse is reasonably close to your customers so that you ensure on-time deliveries with as low costs as possible. Additionally, check transportation costs from the warehouse to the most common delivery destinations of your customers' orders.
Access
Choose a warehouse with access to public transportations, pay attention to the nearby roads' condition and safety, the general nature of traffic, availability of proper road signs, and highway interconnectivity. Also, consider the distance from the warehouse to the distribution points or other channels. You wouldn't choose a warehouse far away from all of your target destinations, would you?
Security
Does the warehouse have a guard, or are you going to hire one? What about the availability of cameras or general security of the building? This is a one time investment, but ensuring there is a decent security system in your warehouse can help you save lots of money in the long run, especially if you are dealing with expensive and valuable inventory.
Reputation
As in many other spheres, we cannot forget about the building's or its owner's reputation. Check the warehouse reviews if you have found the listing online or ask the person who has recommended it to you for feedback. It will take you a maximum of 30 minutes, but you will get a glimpse of a warehouse you are planning to rent.
Experience 
Try to find out when the warehouse was established, to understand if it will be able to withstand the time. This also has to do with the building's ability to cope with the technological requirements of your distribution. 
Association memberships
If you're planning ahead and are able to spend more time researching, you can dive deeper! Check if a given warehouse is a member of related associations, such as the International Warehouse Logistics Association. Memberships like this can help you identify the credibility of services they offer considering the associations' standards. Being a member of a related association does not guarantee flawless operations, yet it can serve as a small guidance on the way of choosing your office warehouse for rent.
Technology
Is the space able to support all of your technological needs? If you do not merely need storage and need a more up-to-date place, you can pay attention to whether the warehouse has a pick-by-vision system, drones, electronic data exchange, etc. 
After having covered these 10 tips comes the hardest - the decision-making process! If you are wondering where to start looking for a matching listing, then we have good news for you: My Perfect Workplace offers a platform to find a matching office warehouse for rent, with affordable prices and good leasing conditions.