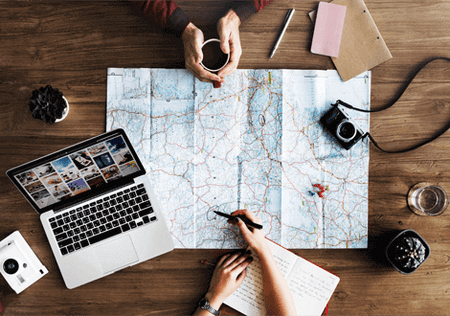 My Perfect Workplace 
Purpose: My Perfect Workplace creates a platform founded on unparalleled industry knowledge for brokers/agents, workspace providers, and landlords to advertise commercial real estate for lease or sale allowing potential tenants to easily find their perfect workplace or investment property.  
Vision: Becoming the leading commercial real estate listing platform for landlords, brokers, and tenants. 
Mission: My Perfect Workplace strives to take the stress out of renting or leasing commercial properties by providing unparalleled service to every client with every click and every call.
Why is My Perfect Workplace the Best Solution to Rent Office Space for All Types of Businesses?
Office Rentals For Startups
Not every office rental is created equally. Aside from aesthetic appeal, location and size, the perfect office must be affordable. For startup businesses looking to rent offices, fully serviced or executive offices might not seem affordable at first glance. However, many specialize in providing offices for startups because of reduced capital costs. Oftentimes, the uncertain nature of startups compel entrepreneurs to save thousands of dollars on furniture or high-priced networking infrastructure. Additionally, since most conventional office suites require at least a three-year commitment, it's preferable to find a shorter-term solution until a startup business gains the stability to predict its long term growth. We can help startups find office spaces that provide the flexibility they need and facilitate a move when that need arises. 
Moving Your Business
Many established businesses must consider moving offices because their current space is either too small or too big. Whether in executive suites or conventional office space, a business can grow quickly or downsize unexpectedly. Although moving offices can wreak havoc on productivity short term, leasing the wrong office can cripple a business both short-term and long term. Whether you want to rent serviced offices or traditional office suites, our team of experts can help you find the perfect place for your business and move in quickly and without problems. 
Temporary Solutions
Modern working environments need to provide the flexibility to adapt to an ever-changing world. Sometimes, a temporary fix helps usher in a permanent solution. Serviced offices, executive suites and co-working providers offer temporary offices for a variety of reasons. Often, a business must vacate their current space before their new office suite is fully finished. In other instances, established businesses are hoping to enter a new market or entrepreneurs are starting a very risky venture. During these situations, businesses need to rent office space quickly on a flexible, temporary lease. We can help located a flexible office rental for a business no matter the reasons behind it.
Office Space for Rent Near Me