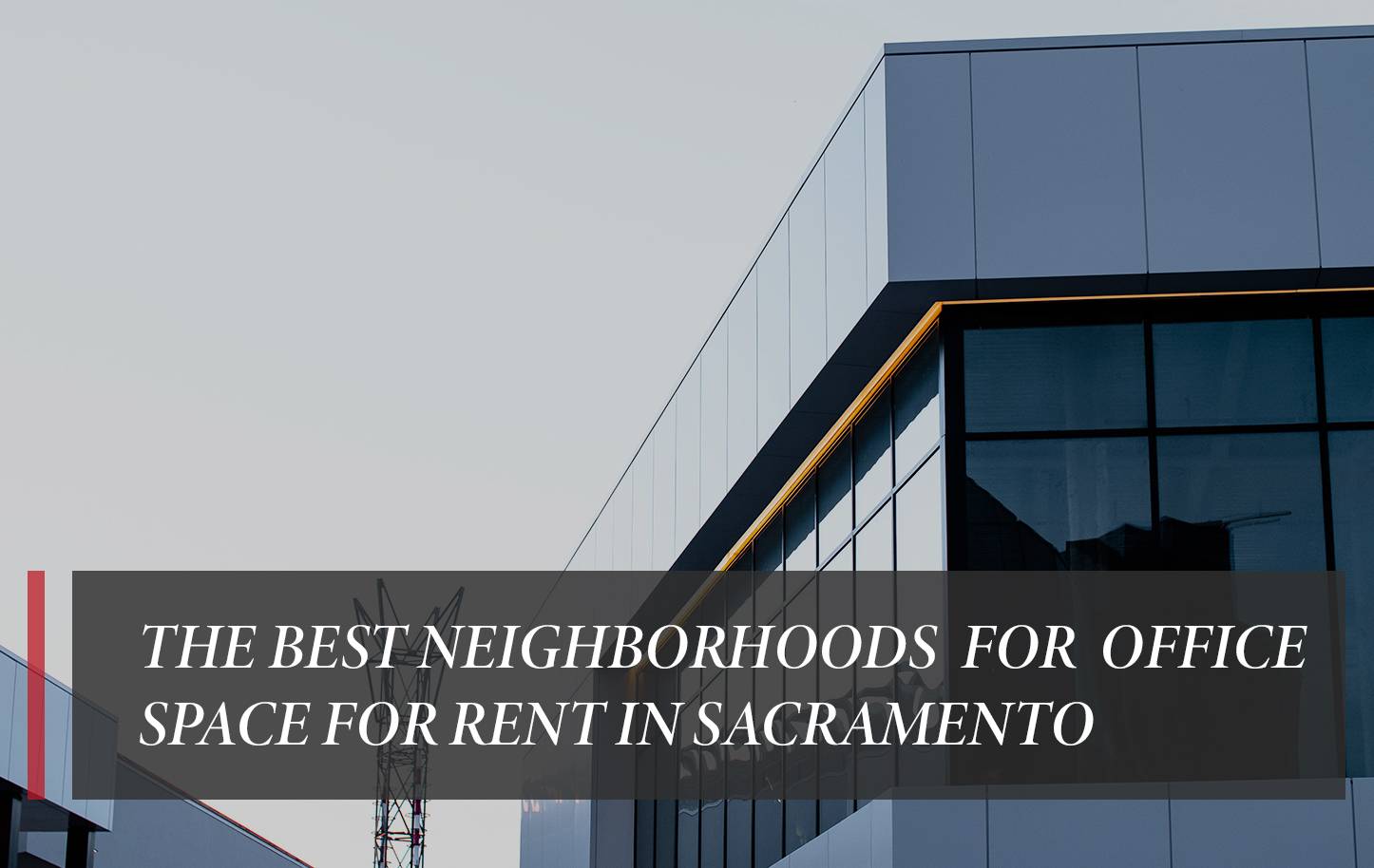 The best neighborhoods for office space for rent in Sacramento
Published At: Tue, 04/06/2021 - 21:56
Each state in the U.S. offers its own perks and benefits for doing business in it, but California is often considered one of the most favorable states being that it has one of the strongest economies in the country. Not only Americans but also foreign entrepreneurs can choose California to establish their company or open a branch office. Sacramento is the capital of California and is located in the western United States, not far from San Francisco. The city has developed such sectors of economics as transport, tourism, information technology, business services, medicine, construction, food processing. In this article, we will tell you what the best neighborhoods are for Sacramento office space for rent.
You may or may not know that most of the land west of the city is prone to flooding. As a result, only an area of 3.7 mi west of the city center (West Sacramento) is densely populated. Sacramento definitely has a convenient geographical location. It has become an important transport hub throughout the west and is home to many large companies' headquarters and production facilities. All the factors mentioned above contribute to the development of many businesses in the city.
When choosing a place to plant your business, it's crucial to consider a number of factors since the success of the entire company largely depends on these kinds of decisions. You can rent office space in different parts of any city, but the most popular and practical locations to rent an office are typically in the city center or nearby. 
Here is the list of best neighborhoods to rent office space in Sacramento:
Downtown
One of the best locations to rent office space in Sacramento is Downtown since it's the central business district of the city. Most of the city's financial, corporate and government offices are located here. Downtown is usually defined as the area south of the American River, east of the Sacramento River, north of Broadway, and west of 16th Street. 
Of course, any business would strive to occupy the best available office square footage in the city's busiest and most accessible district. Of all the possible places in the city, professionals often prefer to rent an office located in the city center due to its convenience for both employees and clients of the company. The proximity to the freeways, public transport lines and bus stops allows you to get to the office from any part of the city in a short time.
Downtown is also convenient for office space rentals because everything is nearby: the best restaurants, cafes, parks and museums. Downtown Sacramento is the busiest area of the city. However, due to its good location, you can expect significantly higher rents than the city average.
Midtown
Midtown is a 2 square mile Historic District east of Downtown Sacramento; it is the city's cultural center, where a variety of businesses are concentrated. Midtown is a trendy neighborhood with a diversity of dining options, from Yelp-worthy and upscale restaurants to contemporary world cuisine with renowned chefs. There are also several independent galleries, clothing boutiques and music venues. 
Midtown never sleeps; it is the place where everyone wants to be. Today, it's one of the most attractive places in the city to live and work. It is also the best part of Sacramento for entertainment. 
Renting office space in Midtown has some advantages: first, there is an excellent transport interchange in this part of the city. From here, you can quickly get to different areas via arterial roads and many public transport routes. You'll also be pleased to know that rental prices are slightly lower than the city average.
Boulevard Park
Boulevard Park is a neighborhood in Sacramento just outside of the city center. Living and working in Boulevard Park gives residents and the workforce a dense urban feel. The majority of its residents rent their apartments and are active in the community. There are many parks, cafes and restaurants located in this district. 
In Boulevard Park, as well as in the city center, the best office real estate is concentrated, so there will be no problem in finding a decent option that meets your needs and preferences. Most of the business districts in this area are a mix of workspace and entertainment facilities. You'll also find many fitness centers, beauty salons, cafes and bank facilities. 
Entrepreneurs who have recently started their business always have to consider budgeting on almost everything. Many of them might prefer to rent an office on the city's outskirts, but be wary that this can be detrimental to your business if you're not easily accessible to your clientbase. Sometimes it is much better to pay a little more than you hoped to rent an office in the city's most populated areas. You should consider that all costs and investments will pay off in the near future, and your company will be positioned as strategically as possible.
In this article, we have gone over some of the benefits of renting an office in Sacramento's city center. However, in some cases, it is more profitable to rent an office on the outskirts. One of the main advantages is that in the city's peripheral areas, renting commercial real estate costs will be much lower. However, you need to objectively assess all the possibilities of this option and see which decision would be beneficial for your business. Since different types of activities have their own needs, you should carefully choose which option is the right one for you.
Once you get to know the city and its best neighborhoods, the most challenging decision-making process begins. In order to find an office space at a bargain price, we recommend you go to the My Perfect Workplace website and find the best available office space.