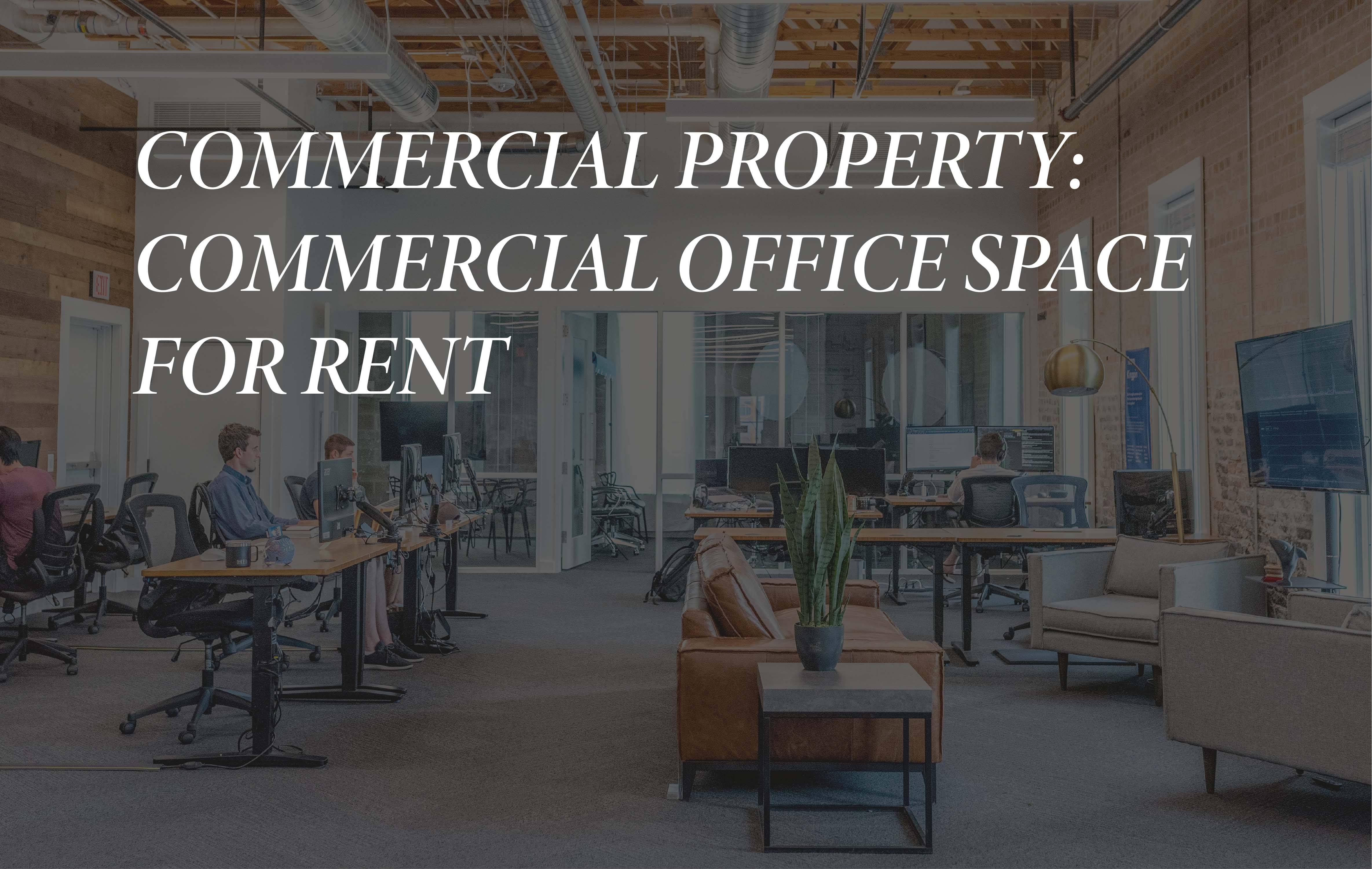 Commercial property: Commercial office space for rent
Published At: Wed, 02/17/2021 - 08:17
Can you define what exactly is commercial office space? Sometimes, you might be hearing about a familiar yet specific concept or an expression, but you still can't make definite distinctions. Commercial office space is one of those terms! But let's get our hands on this topic, exploring and understanding what is a commercial office space for rent.
What is a commercial property?
Before jumping into commercial office space, we should identify a commercial property in the first place. Commercial property, also known as real estate, is a piece of land or a building that generates profit from rental income or capital gains. The array of such property ranges from medical centers and hotels to retail stores and offices.
Types of commercial property
Commercial real estate is generally classified into the following main categories:
Office
As the name suggests, this category can cover everything from small office buildings to downtown skyscrapers.
Retail/Leisure
Retail covers the small convenience store you visit every day and the mall you usually go to with your friends on the weekend. Of course, it also refers to massive retail stores or any other shop. What comes to leisure, it relates to cafes and restaurants, hotels, sports facilities, etc.
Multifamily
Multifamily housing buildings, also known as complexes, often describe high-rise apartments. Consequently, anything larger than a fourplex is referred to as commercial real estate.
Land
What can be more obvious than this one? Land includes properties that are on their way to future development.
Miscellaneous
This catches all other non-residential properties, such as medical centers, nursing homes, hospitals, etc.
Types of commercial office space for rent
Commercial office space for rent comes in different forms, classes, and sizes. There are 6 main types of office spaces:
Traditional office space
As the name suggests, traditional commercial office space for rent is the most widespread type of all. Such offices are a great choice if you have a hedge fund, an accounting or law firm, and any other financial service providing company.
They provide a quiet, secure, and private workplace, especially for those cases when there is the high importance of confidentiality and access to easy collaboration. Because the industry rental norm is 3-5+ years, you can choose a traditional office space for rent if you are not planning to move out in the foreseeable future.
Creative office space
Typically, startups and tech companies go for creative office spaces as they provide a more transparent layout, ensuring smooth communication between employees and managers.  Even though they vary in overall decor, style, and design, they have a few common traits:
Open space with few walls

Less private offices

High ceilings

Wide windows

Non-carpeted floors
Contiguous office space
Imagine a big design agency that is located on a few floors of the same building. That's when you can use the expression contiguous office space! It includes both offices located on multiple floors and multiple suites on the same floor of a building.  
Coworking space
Coworking offices have become popular recently, and it is quite justified when you take into consideration the fact that you can rent them even for 1 day, and do not usually require a long-term commitment of months or years beforehand. Through having shared space, amenities, and appliances, small companies or startups can experience reduced costs. Also, coworking spaces offer a great atmosphere for panel discussions, events, and why not happy hours!
Shared office space 
Have an extra room in your office and want to make the most out of it? Try renting it out to another company! Shared space arrangement can become a win-win solution for both sides. You can generate profit from a room you were not using before, and at the same time, the other company will enjoy the benefits of lower costs (of course, if you decide to rent it out cheaper than the average rent price in the market). It is needless to say that one of the main advantages of such offices is the flexible rental term.
Executive suites
As fancy as it sounds, an executive suite can quite possibly be your perfect workplace! Not only are they fully furnished but they are pre-wired for phone and internet services. The majority of them are offered for rent on a monthly or 3, 6, 9, and 12 months' basis.
Types of Office Building Classifications
We can bet that you have heard about a building of class B at least one time in your life, but do you really know the difference between class B and C? What about class A? Here are the insights:
Buildings of A classification are located in accessible places, usually referred to as premium locations. They can be old landmark buildings or new high-design constructions. Here you can easily imagine top technical infrastructures, reputable ownership history, a maintenance team and all other perks you can think of. Reversely, type C buildings are located in lesser desirable places and need extensive renovation. Ultimately, anything in between is classified under C.
Don't get lost in all of these categories and classifications; first , you should identify your needs, budget, plans, and a lot more before jumping into such details. Luckily, we have a whole article dedicated to it. Here it is: How to find office space for rent.