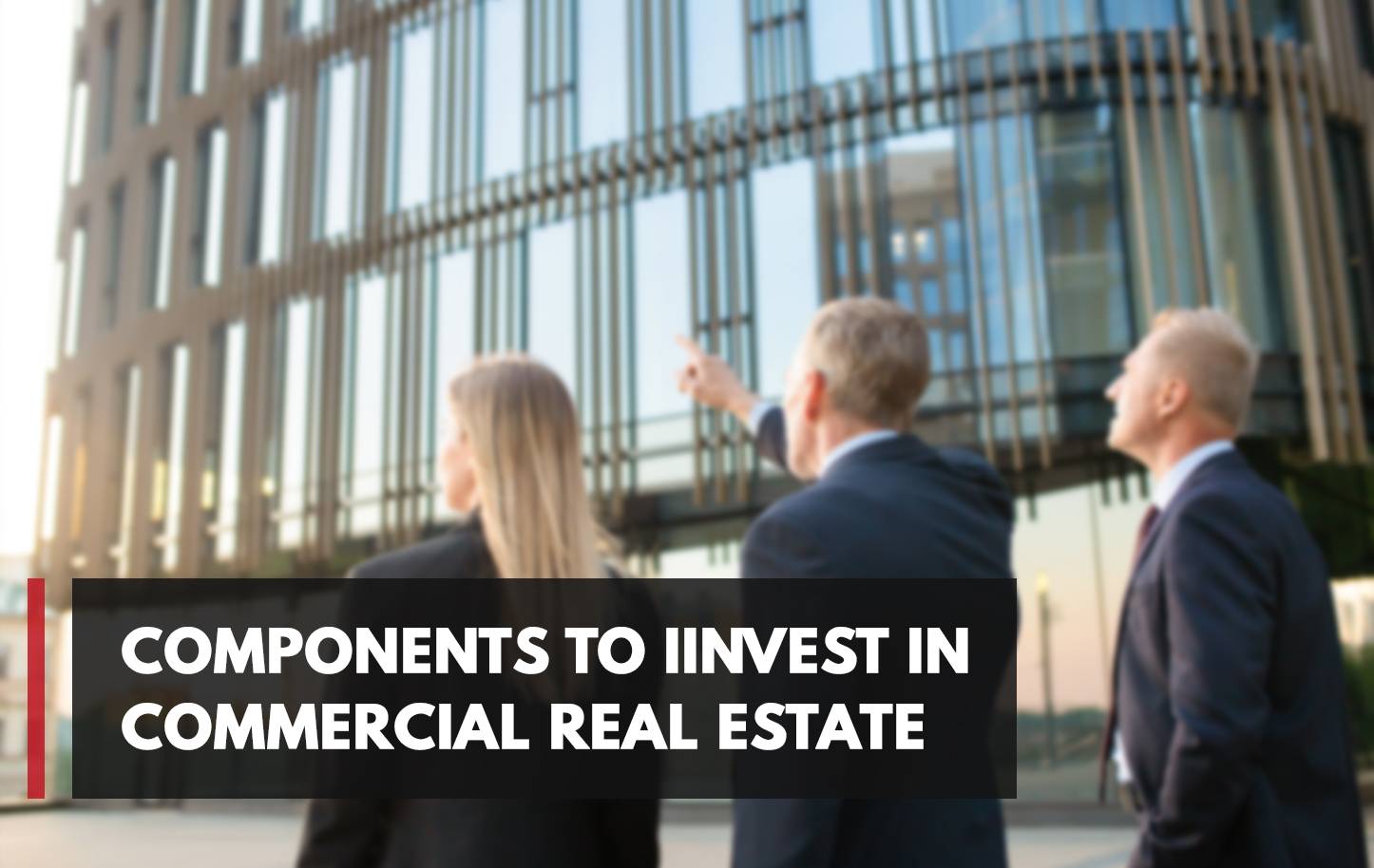 Factors of Commercial Real Estate Investments
Published At: Wed, 08/25/2021 - 08:48
Any type of property, whether it is commercial or residential, is always a viable investment opportunity. With that being said, commercial real estate tends to be more financially beneficial than residential. This is because residential real estate can be utilized as rental apartments or single-family homes - both kinds allow for high profit but carry more risks.
Commercial real estate, or CRE, is definitely an appealing option for its multitude of returns, passive income, and growth potential. This subdivision of real estate investment is growing to be more popular as an alternate investment than other options. However, while CRE has the possibility to be profitable, not all commercial investments are measured as equal.
It is important to know when, what, and how to invest in commercial real estate. Make no mistake that this knowledge is an important constituent of success.
It's also necessary to fully comprehend the common pitfalls, mistakes, and risks of commercial real estate investments. Understanding this factor will help you better prepare for challenges and possibly avoid them.
This is why we have compiled 4 important factors to know about investing in commercial real estate before jumping in headfirst.
1. Property Types Differ
Commercial real estate has a wide range of diverse asset types. Typically, commercial real estate is classified into five main sectors:
Industrial

Office

Retail

Multifamily

Special purpose
Other types may include self-storage, medical facilities, elder care or childcare, developed or undeveloped land, or hotels. 
The supply and demand, yield, and overall profitability of every type of commercial real estate can vary greatly in its components. 
It is without a doubt that certain property types tend to perform better than others purely based on the supply and demand in their specific location. It is crucial to identify the various asset types based on their profitability and expenses, even on a macro level, in order to move forward with a decision that suits you best.
2. Know The Supply And Demand And Market Area 
One of the most important notes to take into account before investing in commercial real estate is the different markets at hand. Keep in mind that when you are investing in commercial real estate, you are also investing in a specific geographic location that comes with its own unique supply and demand.
On a general scope, some property types may seem to be doing well , however, their supply may be overloaded in your geographic area. This is where market research comes handy and serves as an asset in your investing journey. Studying the market saturation offers you a better insight on the next steps to take. Start off your research in your immediate area, by considering current rentable square footage and any additional square footage that will come from current construction and or and planned developments.
If you do come across a property type that does not have enough supply in that specific market, then this may be the change for future growth in that sector. Websites such as My Perfect Workplace can help you study current rent amount and other factors in commercial real estate.
3. Comprehend Market Cycles
The well-being of the economy, unemployment rate, and GDP are directly correlated to the success of commercial real estate. Understanding the dynamics and flows of real estate market cycles can help you evade certain situations such as purchasing when the market is high and selling when the market is low. Alternatively, these factors can also affect APR rates, inflation of rent, and ultimately, the ability to borrow funds or finance during a CRE transaction.
Additionally, acknowledging specific indicators of the various market cycles will inform the investor of any current and upcoming investment changes and opportunities.
4. Gear Up For Fallbacks And Hurdles
Reservations in commercial real estate investments can extend to costs and timeline. Ideally, many investors tend to set far-fetched timelines in which they expect to build, renovate, fully lease, and reach market rents.
Starting a new construction, performing renovations, increasing rents or even changing management, takes time. Aside from that, critical situations like these should not be completed haphazardly, as they need to progress accordingly.
Investing in commercial real estate calls for the need to identify challenges and obstacles in time before anything else. This will help you set them as part of your possible costs with a matching plan of action. Doing so will help you avoid mixing the cash on hand with other duties and garner the ability to deliver projects on time.
Asset performance is related to several factors such as economics, market cycles or even obstacles.
These key points to acknowledge before jumping into commercial real estate investments will assist you in being able to recognize profitability as well as protect your assets against potential hindrances, dangers, and disadvantages.
Being an expert in the field is a strategic component to achieve in commercial real estate investments.