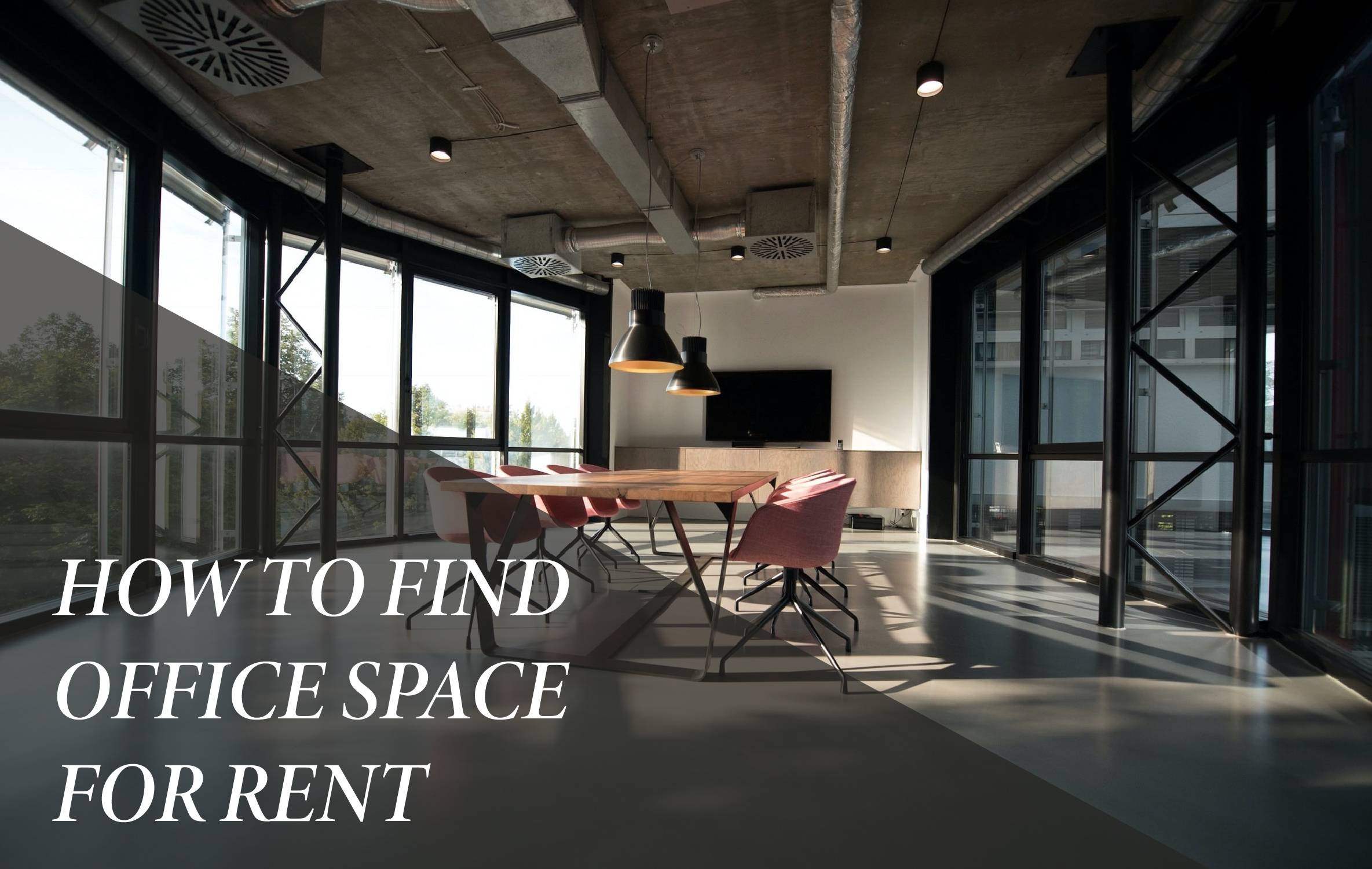 How to find office space for rent
Published At: Wed, 02/17/2021 - 08:19
It is not news that one's productivity and ability to concentrate can rely heavily on the working environment, especially the office's facilities and general setting. Consequently, it takes plenty of work and time to find the right office. No worries, as we have prepared a quick guide on how to find office space for rent and have covered the parameters that you should take into consideration during the decision-making process. Let's get started!
It is essential to consider your needs before digging into the ways and channels of finding a relevant office space for rent. First, the following key considerations in the location of the office should be taken into account:
Level:

The floor/floors of the office, as well as the presence of and identifying a need for having an elevator.

Accessibility:

The building's physical location and condition, parking options (free or paid), being close to public transport, and most importantly, having special facilities for disabled people if needed.

Security:

Presence of cameras, a security guard, controlled access, or any other fitting security system. 
Further, brainstorm on what size your office should be and how many rooms it should have. Pay attention to the basic amenities that the office offers, such as electricity, water, gas, heating, and furniture. Certainly, the latest variables will rely on the decision to rent a location that is already renovated and customized or to rent a location that you want to customize and build out on your own.
Most importantly, consider the length of the rental term and pay attention to the timing framework: should you rent it for a few months or can you pay for a year or a few months in advance? This has to do with considering the budget as well.
Now, when you have an overview of what you should pay attention to while looking for a place to rent, we can cover the ways of how to find office space for rent. 
1. Don't forget about the word of mouth: a myriad of real estate advertising campaigns rely on the feedback that people share of their experience with a broker or a real estate agency. Asking your family, friends, or colleagues if they know a spare office place for rent can be more productive than you can imagine. 
2. Browse the Internet with the right keywords: find a broker or contact real estate agencies to assist and guide you throughout the selection process. 
If you are having trouble on deciding which real estate company to choose from with the abundance out there, take a look at some of the top 10 real estate agencies in the U.S. that can help you with finding office space for rent: 
LoopNet

Showcase

Instant Offices

Regus

Office Space

WeWork

rent24

Office Freedom

925 B Street
3. Driving through the desired area for office space rent: 
Looking for a working space in Southern California and still can't find a matching option? Try driving through the neighborhood where you are searching for an office for rent and look for the latest advertisements and postings regarding it. Indeed, some people might not want to include a listing online and prefer to hand out brochures or go for posting signs at the location itself. So, take a ride, or take a cup of coffee and go for a walk in the streets that you want to see your future office. You may find easy instructions on how to inquire about the space.
Finding the right office space for rent is not easy and straightforward, especially when there are a number of ways to find options. Nevertheless, if you do the right research and consider available choices in detail, you might end up finding your future perfect workplace!