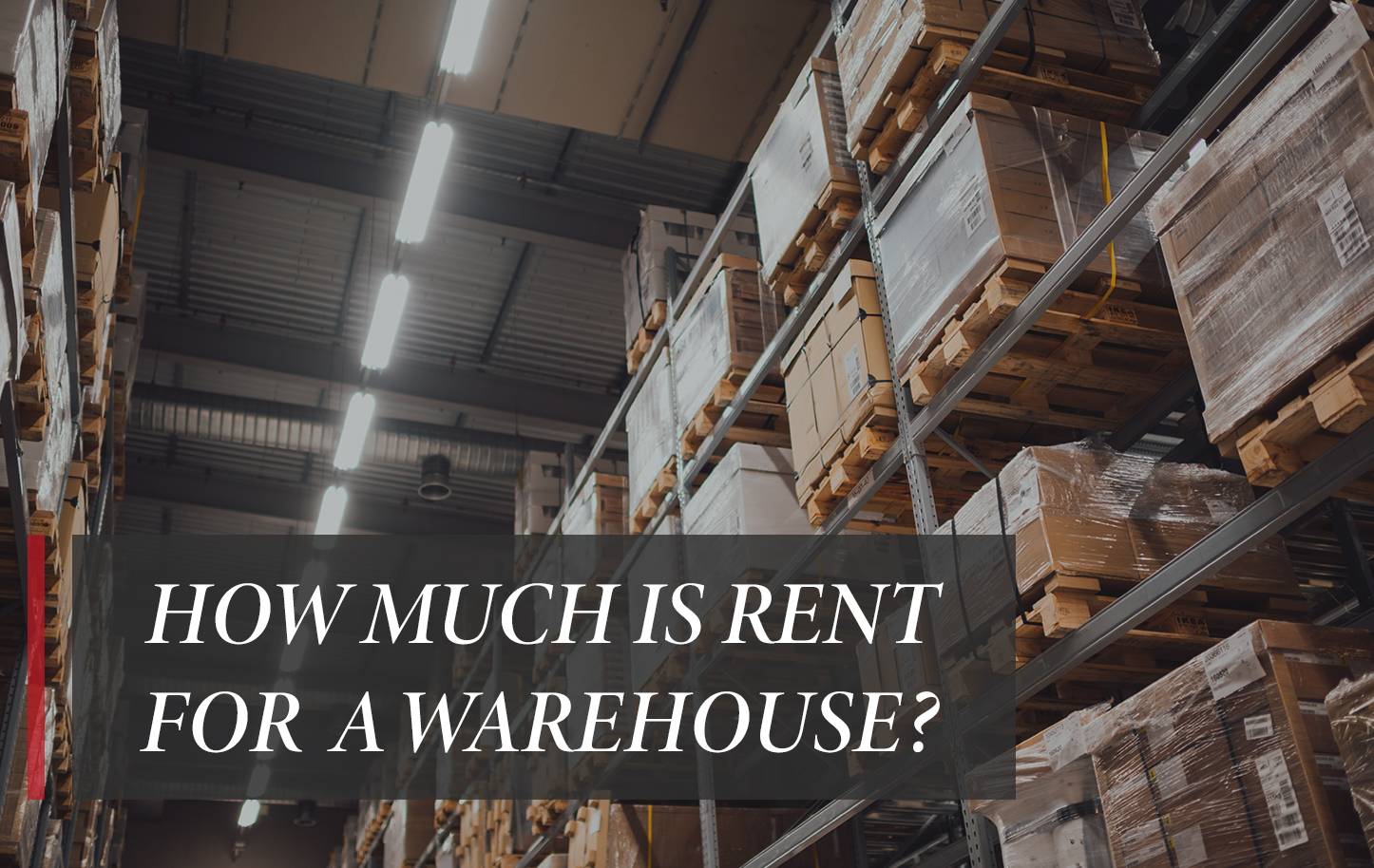 How much is rent for a warehouse?
Published At: Thu, 03/25/2021 - 01:08
Over time, many e-commerce shops will face a need for a bigger warehouse space as they expand and or grow inventory. Companies usually opt for a warehouse facility for rent. Even with an abundance of availability in a desirable area, it is not always easy to find a perfect warehouse that meets your business needs and budget. 
So how much is rent for a warehouse? The cost differs based on many factors related to renting agreements. Sometimes you may even have the responsibility to cover not only the rental space fee but also some associated costs for utilities, common area maintenance fees, janitorial services, etc.
Considering the many aspects of renting decision-making, it's helpful to come to a decision when you understand everything that goes into renting a warehouse from what to look at when exploring spaces to how much you should be ready to spend on it. In this regard, it's crucial to ask landlords or brokers the right questions and know what information you need to be able to make a sound decision.
In this article, you will learn how to choose a budget-friendly warehouse and how to estimate the average warehouse costs before committing to one. 
Purchasing VS leasing a warehouse space
This is the first question that many businesses face when it comes to needing to occupy a warehouse. The decision might seem challenging to make. The right choice depends on a few factors that you should carefully consider in advance. Below we will discuss the pros and cons of both options to find the best solution for you. 
Renting a warehouse
It's no secret that it is much easier and more cost-effective to find a commercial space for rent than to buy it, especially if there are plenty of commercial leases available. Figuring out a location, square footage, zoning, and some other first-importance features will make it easier to choose a warehouse for rent. Small to medium-sized businesses usually go for this option because of the many benefits that renting a warehouse has over buying one. Let's quickly go through the pros and cons of renting a warehouse. 
Advantages of renting a warehouse
You're not attached to the property forever, and in case of needing to change to another location in the future, you don't need to go through the selling procedure. 

The maintenance of things like HVAC systems, plumbing, and flooring are usually the responsibility of the landlord.

You get access to numerous services for free or for a discounted price (janitorial services and security.)
Disadvantages of renting a warehouse
A portion of your income consistently goes for paying rent. 

You are responsible for removing everything when you move out.

A landlord can increase the rent cost after contract renewal.

You might not be able to make significant changes or customize the rented area unless your contract or landlord permits it. 
Purchasing a warehouse
When discussing the possibility of purchasing a warehouse, businesses should realize that it can require a considerable investment of time and money. That's why usually, the businesses that are very confident that they can afford such an expense opt for it. Smaller companies might choose to invest the same amount in the further development of their business.
If buying a warehouse is the right choice for your company at the moment, be aware that you may have to pay a huge deposit. In this case, you either should have saved that much money or apply for a loan. Let's dig deeper into this option.
Advantages of purchasing a warehouse
You get the whole area exclusively suited for your business needs. 

You are free to customize it and make any changes whenever you want.

Any improvements you make to the warehouse become an investment in your business. Also, if you decide to sell a warehouse later or rent it out to another business, your repair and upgrade expenses can increase the warehouse's value.

There are no fixed monthly expenses for rent.
Disadvantages purchasing a warehouse
When a warehouse space belongs to you, you are the one who takes on the responsibilities of maintenance: repairs, utilities, insurance, etc. 

Buying a warehouse requires a significant financial investment, which might make your business expenses load heavier for some time.
How can you calculate warehouse cost?
Though you might think that calculating warehouse lease cost is a tricky thing and requires specific financial or accounting skills, in reality, it's a pretty straightforward process. You will need only three numbers to do the calculations on your own. Those numbers include:
The actual area size (in square feet)

Monthly or annual rental rate

Operating expenses
The last point refers to the type of lease that is available. If it is a Triple Net (NNN) lease, you will likely be responsible for Common Area Maintenance (CAM) fees. These expenses mainly include property taxes, property insurance, and common area maintenance costs (costs that are allocated for maintenance of things like the building itself or parking lot). Aside from CAM fees, you are usually also responsible for your own energy consumption, internet connectivity and trash. However, the operating costs and associated fees may vary from landowner to landowner and property to property. 
The warehouse monthly rent price per square foot in the U.S. varies in different states and cities. Firstly, you need to decide on your business location to be able to calculate the average monthly or annual rental rate. Below you can find current average pricing information for some cities in LA County:
Santa Monica: $3.11 per sqft/month
Walnut: $1.34 per sqft/month
Glendale: $1.80 per sqft/month
El Segundo: $1.64 per sqft/month
Playa Vista: $2.20 per sqft/month
Additional costs that you might have to pay
Based on your agreement with the landlord, aside from these required fees, you might have to pay a few other bills including electricity (for example, the average commercial electricity rate in Glendale is 14.93¢/kWh), janitorial and HVAC maintenance (might range from $50-100 for an initial inspection).
In some circumstances, your warehouse lease may be a Full-Service (FS) lease. This means that your rent includes charges for electricity, maintenance, repairs, and other fees. So, always try your best to negotiate the renting conditions for your own benefit.
The key points of negotiation when renting a warehouse
To get exact information about the monthly or annual warehouse rent, you should ask the landlord a few questions at the initial negotiation stage. This will give you a full image of the costs without any hidden part. 
Make sure to ask them:
Price per square footage per month

Type of lease available (Triple Net, Modified Gross, or Full-Service) 

If there are any CAM fees and how much they are a month

Who is responsible for different types of maintenance and repairs

Is there any Tenant Improvements (TI) funds for improvements/upgrades made

Are there special workers who will replace or move the warehouse equipment, for example, HVAC units?
Now you should be much more prepared to make a data-driven decision. Don't immediately sign on the dotted line once you find an option that seems suitable to your needs. Carefully examine all the conditions, costs, and don't stop looking for other warehouses for rent options until you are 100% sure that it is what your business really needs. 
My Perfect Workplace is the platform where you can be sure to find transparent pricing for different warehouses. You can skip doing calculations by yourself and refer to the MPW agents to help you along the whole renting process