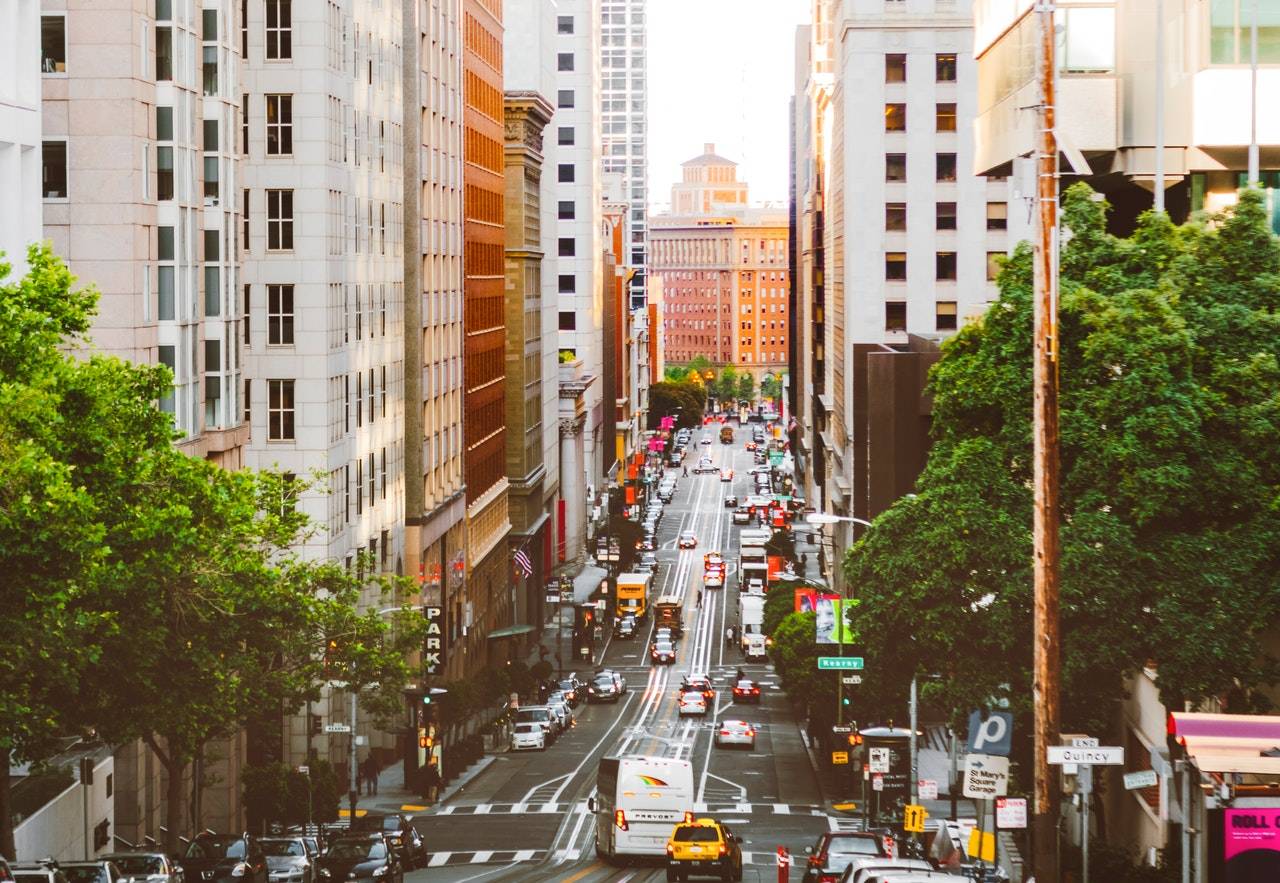 Commercial Real Estate SF
Check Out These Neighborhoods for Affordable Office Space San Francisco
Published At: Fri, 11/02/2018 - 12:47
Office Space San Francisco: Find the Right Neighborhood
Whether you're a start-up or an established firm, finding affordable office space San Francisco can be a challenge.  To be in the entrepreneurial epicenter that is San Francisco, however, is just too valuable for many companies to pass up. You have heard of the hot start-up workspaces in SoMa or FiDi (that's short for South of Market and Financial District, respectively). Did you know there are some great neighborhoods where you can find cheaper office space in San Francisco for your up-and-coming enterprise?  Here are a few areas of San Francisco that you may want to consider as you begin your search for low-priced workspace.
Think of The Tenderloin
This neighborhood has a reputation that may not be for the faint of heart, but if you're looking into the Tenderloin for office space San Francisco, it may be a great place to look. Also, many people do not realize that they are several great bars, restaurants, and other hang-outs that may be a fun way to end to that busy day in the office. Furthermore, the Tenderloin neighborhood is an easy walk to in-demand locales such as Union Square, Downtown, and Nob Hill, so be sure not to overlook this area of San Francisco which also features some old-school architecture.
Look into North Beach
Crave a panini or fresh slice of pizza for your lunch hour?  Consider North Beach for affordable office space San Francisco, also known as Little Italy.  Famed for its funky culture and being home to the Beat Movement of poets and writers, North Beach is also home to a number of companies who are looking to make the most of the Silicon Valley office space experience.  A short walk away from downtown, North Beach isn't actually on the beach, but it is a noted cultural and historic center.  With a central location and great culture, North Beach is an inspiring and more affordable place to have your office space San Francisco.
Check out Dogpatch
Commercial renters should look a bit further south to the blossoming neighborhood known as Dogpatch.  An eclectic mix of industrial buildings, lofts, and residences, the Dogpatch is quickly gaining a name for itself as a cultural center and office space San Francisco hot spot.  Start-ups and innovative businesses are certainly noticing the Dogpatch when it comes to their affordable commercial leasing needs.  As a fringe benefit, Dogpatch is highly walkable with ample amount of cafes, restaurants, and bars.  Whether you are looking for a small executive suite or a flexible shared workspace, take a look at this neighborhood off the beaten path for a creative office space San Francisco.
Other Things to Consider
When looking into some of the more affordable office space San Francisco, make sure to also consider exactly how you will be using the business space. For example, will you need to have additional conference rooms for private meetings? Do you need to have an optional event space to promote your business? Every office space San Francisco has unique features so make sure that the workspace is best suited for your needs. It's no mystery that San Francisco can be pricey for commercial renters but looking outside of the mainstay areas may be a winning option in securing affordable workspace. Take a look at these above options to further reduce costs associated with your ideal business rental.
Give us a call to discuss! We're happy to help you find the perfect office space San Francisco: 1-888-518-9168