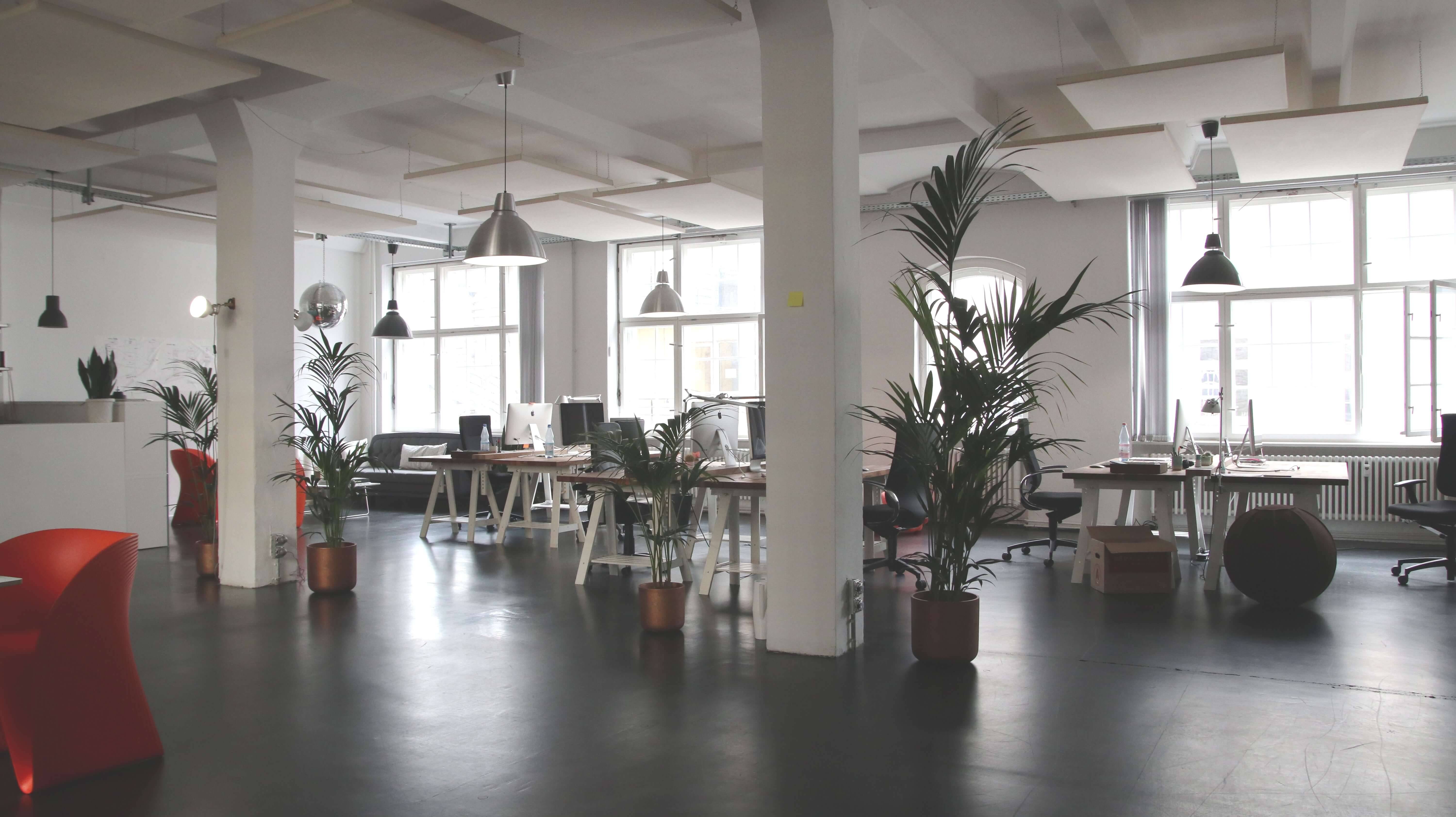 Commercial Real Estate DTLA
Tips for Startups Renting an Office
Is it time to find your perfect work space?  
Your startup is going well. Maybe it's even going so well that you can no longer operate out of your basement or garage. You and your team decide that its time to look for a "real" office. But, how do you start? What should you be looking for when viewing each space? Ultimately, what office should you rent? 
If you are overwhelmed by the sheer number and types of office spaces on the market, you are not alone. Today, we've put together our top tips for startups looking to rent their first office space.
Our Top Tips
Finding and leasing an office space can be overwhelming, especially if this is your first time.
Be honest about your office space needs.
Are you sure that you really need a traditional office? Make sure to honestly evaluate your business needs and prospects. Leasing an office space requires a lot of money and comes with a time commitment. Even the shortest leases may be too long for an untried startup that has financial troubles.
Also, investigate exactly why you want an office space for your business. As mentioned below, there are many different types of spaces available for startups most of which do not have the risks associated with traditional offices. In order to save yourself financial problems and heartache in the future, we recommend ensuring that your need an office before you begin looking for one.   
Know what kind of space you are looking for.
Once you've determined that your startup is ready to graduate to a "real" office, you need to decide what kind of office space you need. There are many different types of spaces available for startups. Some of the most common include leasing a traditional office, sub-leasing an office, co-working spaces, or executive suites.
Co-working spaces are similar to executive suites, but, in general, do not include the same amenities. See our article on executive suites to learn more about these types of spaces.
The rest of the tips found in this article assumes that you have determined that your startup needs a traditional office space.
Leave enough time to find the perfect space.
In order to make the best decision possible for your startup, you need to leave enough time for the entire office-finding process. Keep in mind that it can take upwards of 12 months to complete all the steps necessary. If that seems like a long time, remember that it covers finding a leasing agent and commercial lawyer, deciding on a property, and negotiating/signing the lease.
If you do not leave yourself enough time to find the right office, you will be left scrambling. This will also put you at a disadvantage when negotiating your lease, which could lead to you signing a document that does not favor the overall success of your startup.
Know your size requirements.
Make sure to be realistic in your estimation of the size of office your startup needs. The bigger the space, the more the rent. So, any overestimation of your size needs can result in a big monthly increase in rent. It is best to get an office space that will allow you some room to grow, but that is not unrealistically large. No one wants to pay for space they are not using.
Research and understand all the costs associated with leasing office space.
This is another big one. In other articles we've discussed the importance of making and sticking to a budget. Understanding all of the costs associated with leasing an office space will help you do that.
In addition to rent, there are other costs associated with finding and leasing an office. These include:
Attorney and Leasing agent fees: We highly recommend working with both a leasing agent and commercial lawyer, but these professionals come with their own costs.

Base rent of the space: This is the amount of rent that you will pay each month for the space.

Utility, Telephone/Internet, and CAM (common area maintenance) fees: Not all office buildings include these fees in the base rent. Make sure to ask if you will need to pay either of these costs.

Security Deposit:

Just like renting an apartment, you will likely have to put a certain amount of money down on the office.

Liability Insurance: Most spaces will require your startup to have liability insurance before move in day.

Parking fees: Some buildings will require you to pay a fee based on the number of parking spaces your startup will need each day.
Carefully research the location.
Where are you going to locate your business? This is a highly important question that can have wide-reaching implications for your future success. See our articles "top U.S. cities to consider when setting up your startup," most favorable cities in the U.S. for renting office space," 5 advantages of renting your business premises outside the busy city centre," and "city centre vs. outside city location for office space rental" for help finding the best location for your startup.
Negotiate a lease that is favorable to your business.
In order to do this successfully, we highly recommend employing a leasing agent. These people's job revolves around you finding and negotiating a good lease on an office space. They work for you and not the building manager. They are also experts in this area, and can provide invaluable advice for any startup owner—especially those leasing office space for the first time.
We also recommend hiring a commercial lawyer to oversee the negotiation of the office lease. Their knowledge of commercial law will help ensure that you are not taken advantage of in negotiations.
Conclusion
Finding the perfect office space is an extremely exciting time in the life of a startup. While we understand how overwhelming this time can be, following our few simple tips can help streamline the process. Do your research, work with an agent, and leave enough time to get everything done, and you will be able to find the office space of your dreams.
We offer commercial office space nationwide. If there's anything in particular you are looking for give us a call, we are confident we have the perfect office for you!  1-888-518-9168