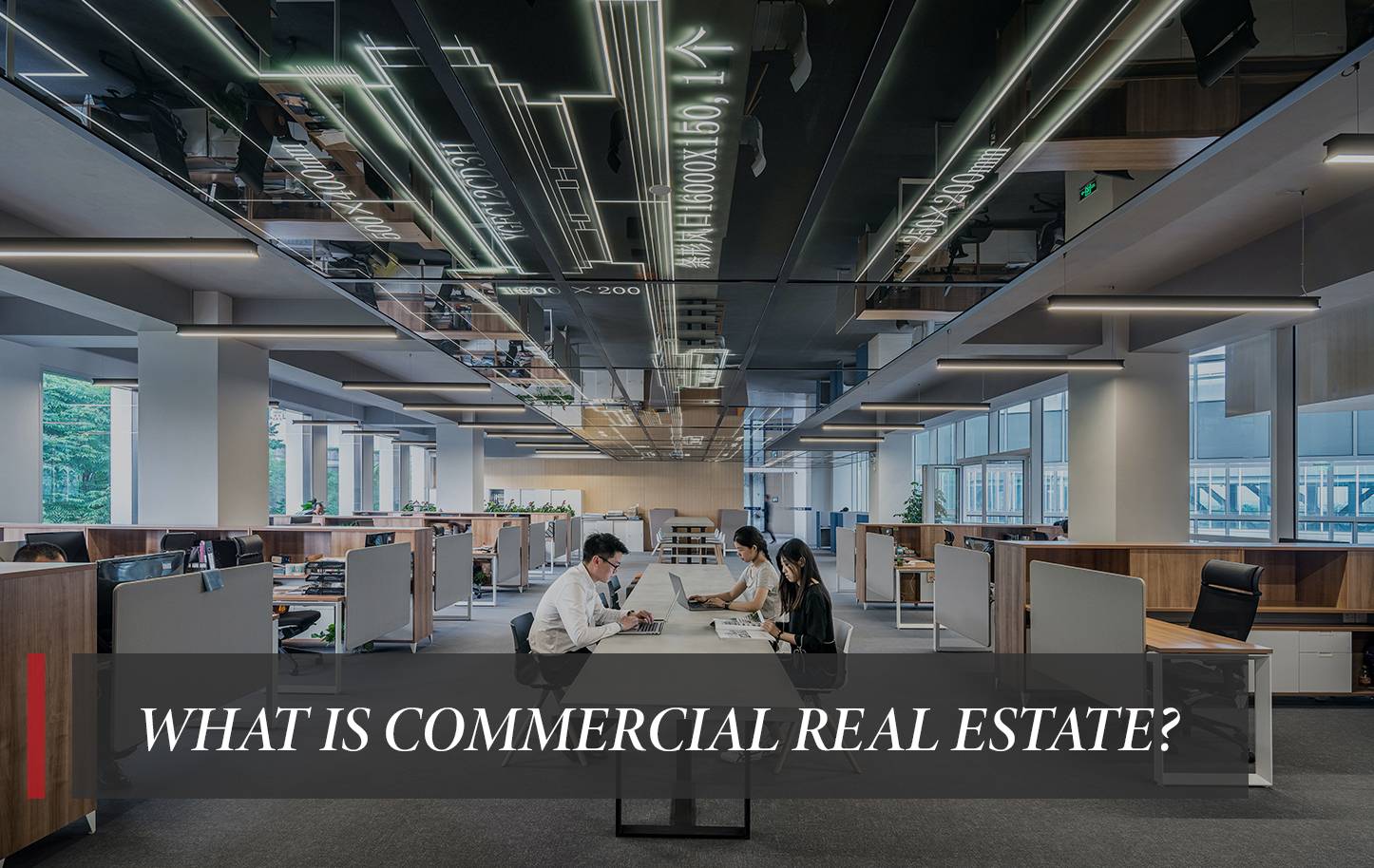 What is commercial real estate?
Published At: Wed, 04/14/2021 - 08:36
Most people know what "real estate" is, but not everyone has a clear idea of what "commercial real estate" is. This article will give a detailed explanation of what is considered "commercial real estate" and the subcategories that is is divided into. 
Commercial real estate
Commercial real estate is any property used for commercial activities with the subsequent extraction of constant profit, rental income, or investment income. Such real estate can generate revenue from manufacturing or trading goods, renting it, or using it as a warehouse. Commercial property profitability is the main criterion of its assessment. Shopping malls, hotels, underground parking, restaurants, offices, and agricultural land – all this is commercial real estate. The main difference between commercial real estate and residential real estate is the possibility of permanent or temporary residence of people at one and not the other.
The concept of commercial property is relatively new though is actively developing today. The demand for such facilities is growing, especially in megacities and large commerce areas. This is the basis for the dynamic development of the commercial real estate market. The owners of a commercial property can be both legal entities and individuals. 
Types of commercial real estate
Office
Offices are in buildings where employees and management of different companies work. Offices can also be used for receiving customers and holding conferences. Office real estate in recent years has been one of the most demanded kinds of commercial real estate. They are usually located in business centers, administrative buildings, and sometimes portions of residential or multi-family buildings. Offices are equipped with furniture, office equipment and appliances, and many also have a kitchen area and bathrooms.
Office buildings generally fall into three categories: Class A, Class B, or Class C. The cost of the building usually depends on the class.
Class A office real estate is considered the best. Mainly they are located in the city center and such buildings have good transport accessibility. As a rule, they are newer buildings or older but renovated properties. They usually boast expensive modern materials used in decor, common areas, and include onsite amenities like fitness facilities or valet parking . 
Class B offices include both new and reconstructed buildings. They have an inexpensive but high-quality interior decoration. The range of services provided here is not as wide as in the case of Class A. Such offices can have high-quality construction but a less desirable location.
Class C is somewhat similar to class B buildings. However, they are characterized by low transport accessibility. The parking is small and the infrastructure is relatively poor. The premises have been furnished with inexpensive furnishings, and they can be located in unfavorable places.
Warehouse
A warehouse is a type of commercial real estate that's designed to receive, store, and or prepare for the transportation of any type of goods. The main income that warehouse owners can receive from their properties is by leasing space or working with logistics services. 
The classification of warehouses include the following categories: A, A +, B, B +, C, and D. The main criteria for evaluating warehouse property are:
The year of construction
Location
Technical characteristics
Class A warehouses have a big area, spacious layouts, high ceilings, adjustable temperature control, ventilation systems, fire safety systems, security and video surveillance, professional control systems, etc. Such warehouses are usually located near transport routes.
Class B can be either in a new building or a renovated building with a fire alarm system, adjustable temperature control, security surveillance, and good transport availability.
Class C category includes an insulated hangar or a capital production facility with a shorter ceiling height. Such warehouses have a fire alarm, ventilation system, and heating systems.
Class D warehouses are usually unheated hangars and production areas. There is a fire alarm, ventilation system, and sometimes some office space.
Retail
Retail real estate covers any commercial space where businesses market and sell consumer goods and services. Retail spaces are usually located in shopping centers, ground floors of residential facilities, or entire buildings. Different types of retail properties include shops, shopping malls, grocery stores, kiosks, cafes, restaurants, etc.
Manufacturing
Manufacturing properties are located in specialized facilities that are in specific parts of a neighborhood. These buildings include workshops, technical buildings, and hangars. These types of properties are heavily adapted to end-user equipment and usually require significant renovation to be reassigned to another tenant.
Recently, there has been an increase in manufacturing and increased interest in the industry. In this regard, the demand for industrial commercial facilities has grown.
Commercial vs. residential real estate
Sometimes it isn't easy to decide what kind of real estate a building is suited for: residential or commercial. Everything is more or less clear with offices, restaurants, shops and business centers. However, there can be some confusion about apartment buildings. These properties are classified as commercial real estate until the completion of the project. Once individual apartment units are sold, the property will be categorized as residential. However, if the building is aimed to lease apartments (as opposed to own), it will continue to be considered commercial. These types of buildings tend to have ground floor retail space as well. 
Commercial real estate is rarely bought and sold, compared to residential properties. People prefer to lease to full ownership. The reason for this is that some businesses eventually outgrow or will find a need for a different type of space. This kind of flexibility is preferred by most businesses as opposed to owning an entire building. 
Real estate is one of the most stable and least risky assets that can generate income even in the most challenging times. If you have capital that you want to invest in for a long time, it will be more profitable to buy commercial real estate. The main points you should consider are the size of the property and location. To find your desired commercial real estate in a preferable area, go to the My Perfect Workplace website.