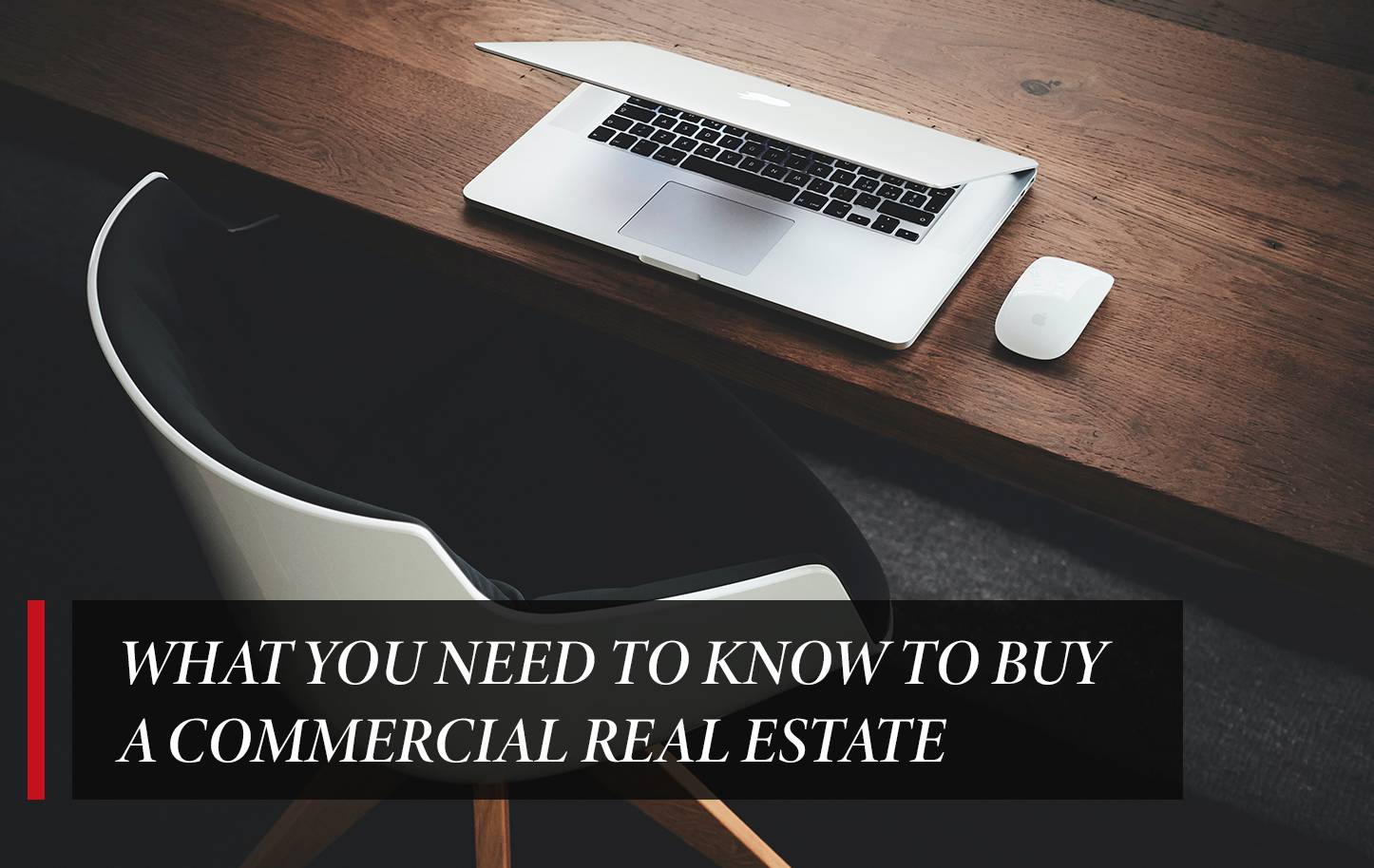 What you need to know to buy a commercial real estate
Published At: Fri, 04/23/2021 - 03:57
The purchase of a commercial property is a serious decision. The slightest mistake or inaccuracy can lead to the loss of a significant amount of money. Investments in real estate are traditionally considered one of the most reliable ones, and investing in commercial property is more profitable than residential. You should be extremely careful and know all the nuances of such deals. Being equipped with the right knowledge will allow you to purchase commercial real estate without any loss or damage.
It doesn't matter if you already have a successful small business or are just starting to develop it. Eventually, you will face a question that needs to be answered: should I buy real estate for my business or rent it? Buying commercial property can be challenging; it takes time, research, and planning.
Commercial property ownership is a decision that needs to be weighed very carefully, as each scenario is different for each business. But under the right circumstances, it can be a wise investment, and the potential rewards can be significant. This article will discuss the possible benefits of buying commercial real estate, provide buying advice, and suggest some steps to help you understand how to buy commercial real estate.
What is commercial property?
Commercial real estate is a general term, which refers to any real estate property where people cannot live on a permanent basis.  It is intended for work and business. The most common examples are offices, retail, industrial and warehouse premises, sports facilities, hotels, cafes, restaurants, shops, social infrastructures, and more. 
How to find out if it is profitable to buy commercial property?
You can determine whether it is profitable to buy commercial real estate by inquiring with industry professionals like real estate agents. However, you can evaluate the profitability of a transaction by yourself. Here are the main things you should take into account.
Location
First, you should evaluate the location of the property. The purchase of commercial real estate will be beneficial if the facility's location allows the business to generate revenue. A good business location should have high pedestrian or transport traffic, availability of convenient paths, parking, etc. 
Demand
The demand for a particular area will help you determine whether it is profitable to purchase a specific commercial property type. Small offices or mini-shops are in great demand, as few entrepreneurs can afford to spend a lot of money on larger spaces. Smaller properties are always in great demand, and there is less risk that the premises will become vacant. It is better to buy two small commercial office properties with high demand than one large property with less demand.
5 core steps you should take to buy commercial property
Ask yourself what your motivation is? 
It is an important question to ask yourself before starting your search for commercial property. Are you looking for a property that can be rented out to multiple tenants or want to use it for your own business?  Whatever your motivation is, it's helpful to define your "why" before investing. Knowing why you are looking to buy commercial property can help you find the right investment opportunity.
Assess your financial opportunities
If you don't have enough capital, try to get financing even before you start looking for commercial property. Thus, you will not only find out how much you can afford, but you will also be able to close a deal faster and more efficiently. Be sure to compare interest rates, commissions, repayment terms, and other factors when choosing the best financing option.
Build the right team
Buying commercial property has many implementation parts. It can be tricky even for an experienced investor. Thus, it is crucial to surround yourself with a team of experts to have the best chance of a successful transaction. Here are some of the experts you may need to make your commercial property deal without additional problems and headaches: commercial realtor, lawyer, accountant, tax attorney, etc. It can be expensive to have a team of professionals, but it will save you from costly mistakes in the long run.
Find a property that matches your criteria
Once you realize your motivation, you will understand your investment options. A commercial real estate agent can help you find a property that suits your criteria. Remember why you are buying commercial property and look for property that will help you get to the finish line. Remember that there is no reason to buy a property that will not help you achieve your goal, no matter how profitable it may seem at first glance.
Close the deal
Once you find the property you want to buy, be sure to make an offer. Your commercial realtor will help you put together a purchase proposal, but it would be wise to ask your lawyer to review it before signing it. Be sure to request the appropriate inspections and clear any contingencies. If everything is ok, continue to do your due diligence by setting up the appropriate insurance and reviewing all attached documents. A commercial property deal involves a lot, so make sure you are prepared.
Purchasing commercial real estate is not so difficult if you do it wisely. Take your time, use the help of professionals, carefully calculate your benefits, and you will definitely have a successful deal. If you're interested in buying commercial real estate, visit the My Perfect Workplace website, where you can find the best ones suitable just for you.
Meta description: This article discusses some steps to take if you are considering buying commercial real estate, helping to understand if your investment will be profitable.