San Marino, CA Retail or Office Space Near Me
Commercial Real Estate San Marino, CA
San Marino, CA Retail Space for Rent at 2285 Huntington Dr, San Marino, CA 91108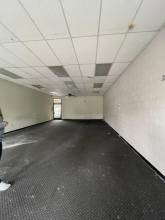 San Marino, CA Retail Space for Rent at San Marino Center 
A very rare opportunity for San Marino… Readmore
San Marino, CA Retail Space for Rent at 2285 Huntington Dr, San Marino, CA 91108


San Marino, CA Retail Space for Rent at San Marino Center 
A very rare opportunity for San Marino…
San Marino, CA Retail or Office Space Near Me Available Now!
Immerse yourself and your business in San Marino, CA retail or office space near me for rent! This suburban city is nestled between Pasadena, CA, Alhambra, CA, and San Gabriel, CA with easy access to Monterey Park, CA and Arcadia, CA communities. Just 12 miles from Downtown Los Angeles, CA, San Marino, CA is known for being one of the wealthiest and most exclusive neighborhoods in the county with a median household income of $166,000 and a population of 13,000 residents. This residential community has very little commercial space, making it one of the most sought-after communities to do business in! You may be surprised to know that the oldest commercial building in Southern California happens to be in San Marino – the El Molino Viejo grist mill.
San Marino, CA Commercial Real Estate
This community was once known for its old-money wealth and prominently Anglo-Saxon demographic. Currently, diversity thrives with over 60% of the population being of Asian descent. It's largely known today as the Asian Beverly Hills, CA. It's also worth mentioning that San Merino Unified School District is the state's highest-ranking school district for 18 consecutive years. Local higher educational institutions include Cal Tech and Pasadena City College.
San Marino, CA is home to the iconic Huntington Library with a world-renowned art collection, research and rare book library, and lush botanical gardens. Huntington Drive is also the most prominent arterial street that is lined by businesses, trees, and community gems like the Centennial Clock and City Hall. This scenic neighborhood is not unknown to cinephiles who may recognize homes and streets featured in movies like Father of the Bride and The Wedding Singer and numerous TV shows that have used the city as its backdrop.
Don't wait! Call us today to schedule a same-day tour of San Marino, CA retail or office space near me: 1-888-518-9168