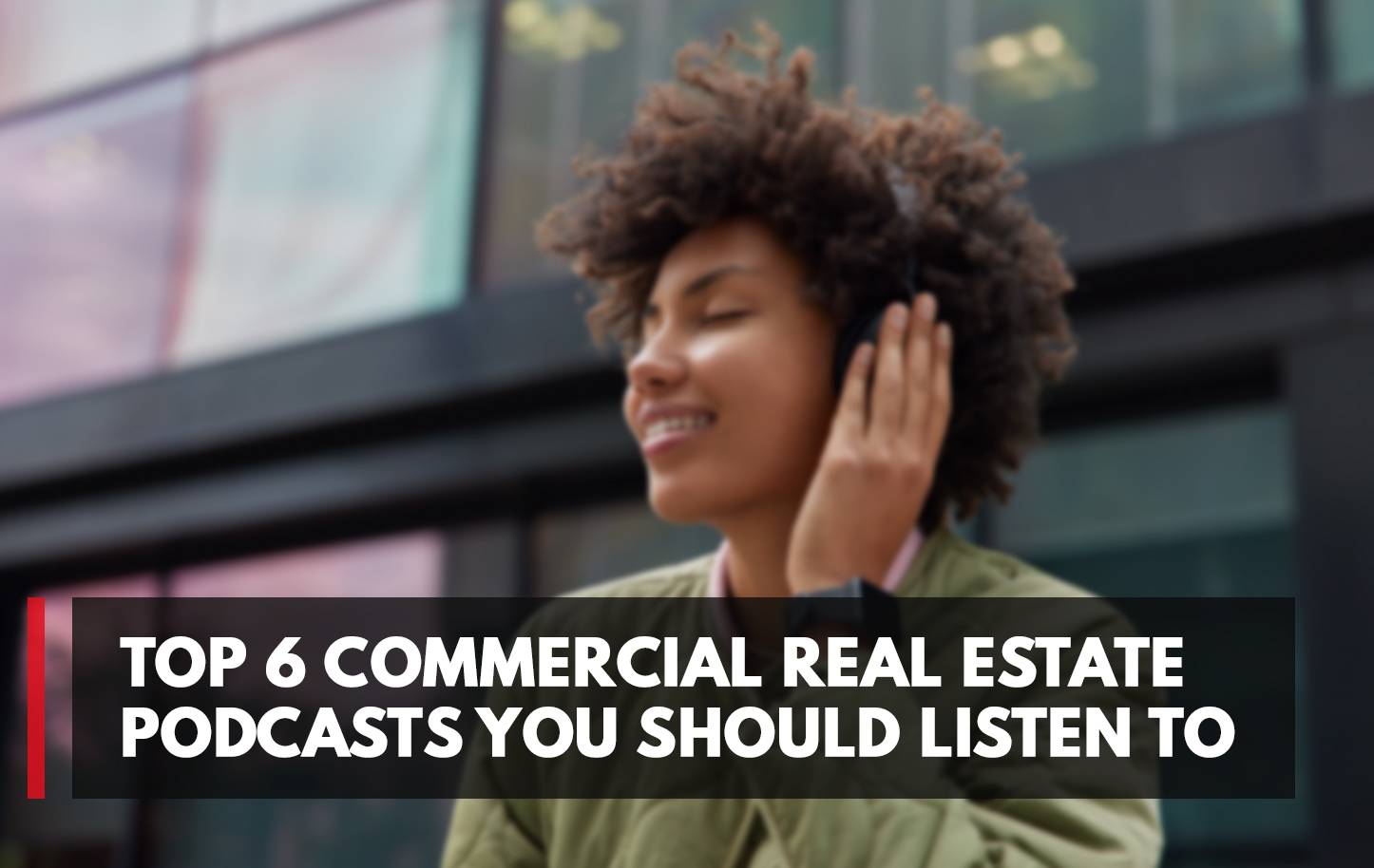 Top 6 Commercial Real Estate Podcasts You Should Listen To
Published At: Mon, 02/21/2022 - 13:40
Commercial real estate is a complex industry that can be intimidating for newcomers. People new to this field might often have trouble figuring things out. In addition, keeping up to date with industry trends can be tricky.
One of the best ways to learn about commercial real estate is by listening to podcasts made by experts in the industry. If you want a better understanding of how commercial properties work, the current trends, or want some help getting started, these six commercial real estate podcasts will give you everything you need.
America's Commercial Real Estate Show (CRE Show)
The Commercial Real Estate Show (CRE Show) features some of the top experts in commercial real estate who share valuable advice to help you grow your business. Through these experts, you can gain thorough knowledge regarding commercial real estate.
CRE is a great podcast for beginners since it provides valuable insights that will help you better understand the industry and how to get started in it.
The CRE show consistently ranks in the top commercial real estate podcasts. Each episode lasts about 30 minutes and is very informative. The show also discusses market forecasts and selling strategies that you can apply when dealing with commercial real estate properties.
Best Real Estate Investing Advice Ever Show
The Best Real Estate Investing Advice Ever Show is a program that provides helpful information for those who want to build wealth through commercial real estate.
This podcast provides educational value by inviting real estate professionals to the show and teaching you basics such as financial literacy, investment strategies, business practices, and more. In short, it's a great opportunity to learn about commercial properties and how to make sound decisions regarding your future investments.
If getting insights from successful commercial real estate investors sounds exciting for you, then this is undoubtedly one resource worth checking out.
Commercial Investment Real Estate Podcast
This 30-minute audio show accompanying the Certified Commercial Investment Member (CCIM) institute's quarterly magazine is a must-listen for anyone interested in the commercial investment real estate niche.
The podcast includes practical information and motivational advice from industry experts on various topics such as managing property, staying updated with the latest trends in this field, and more. 
Don't miss your opportunity to learn from industry professionals and leverage your career on their rich experience. 
The Real Estate Guys Radio Show
This show is hosted by Robert Helms and Russell Gray, two very knowledgeable people on real estate investing. Each episode lasts for about an hour and features tips from experts in the field. It has been around since 1997 as a radio show and now has a podcast version available on iTunes.
The Real Estate Guys program features conversations about goal-setting, market changes, information regarding local areas where commercial properties are located, and much more. Listening to these episodes will help you explore the main factors of commercial real estate investments.
Plenty of actionable tips are presented casually in the show, making it a favorite for many listeners, and hopefully, for you too. 
BiggerPockets Podcasts
The BiggerPockets Podcast is a casual show hosted by experienced entrepreneurs David Greene and Brandon Turner. They release a new episode every Thursday on their channel on iTunes.
This audio program covers topics that are useful to real estate investors, such as managing their rental properties or their mindset when looking for the next business opportunity. It also discusses the successes of various investors, their failures, and how they managed to overcome those setbacks.
BiggerPockets is an excellent resource for learning about the latest information on commercial real estate and receiving tips from experienced investors. Moreover, it's a great commercial real estate podcast for people who want to gain motivation to improve their business practices, such as making better deals or setting up smarter goals.  
The PropTech Podcast
The PropTech Podcast episodes last around 10 to 20 minutes each. The show goes beyond just talking about how you can improve your business practices. It touches on customer intelligence, work layout design, sustainability adoption in real estate, and much more.
This podcast is a valuable resource for anyone who wants to know what's new in technology and how it could affect how they do business. The PropTech Podcast saves you hours of guesswork and research.
It also includes conversations with experts who give insights into some of the latest trends, which can be extremely helpful when planning out your future investments.
Conclusion
If you want practical knowledge and strategies from people who have successfully invested in commercial properties, podcasts are some of the best resources to take advantage of.
As a starting point, these six commercial real estate podcasts will help broaden your knowledge of the industry and provide actionable tips that you can apply immediately to improve your business practices.