Premier Malibu Office Space for Rent
Commercial Real Estate Malibu, CA
Office Space for Rent Malibu at 22809 Pacific Coast Hwy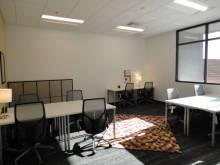 Surfs Up at This Malibu Commercial Real Estate for Rent! 
An incredible opportunity to secure your own… Readmore
Office Space for Rent Malibu at 22809 Pacific Coast Hwy


Surfs Up at This Malibu Commercial Real Estate for Rent! 
An incredible opportunity to secure your own…
Discover Beautiful and Convenient Malibu Office Space for Lease
If you're in the market for Southern California commercial real estate, Malibu office space for lease should be considered!
"The Bu," as known by locals, is a scenic beach city in western Los Angeles known for its lovely Mediterranean climate. If you choose Malibu office space lease, it will be bordered by the Pacific Ocean, Topanga Canyon, Santa Monica Mountains, and Ventura County.
This popular tourist and resort destination is the perfect place to find office space for lease. With a 21-mile stretch of coastlines, it's no wonder that its population of 13,000 inhabitants includes some of Hollywood's biggest stars, notable entertainment industry executives, and affluent professionals.
Just 30 miles west of Downtown LA, Malibu commercial real estate is home to several corporations and institutions, as well as some of Southern California's most noteworthy places of interest!
While Route-1, also known as the famous Pacific Coast Highway, runs through Malibu from Oxnard to Santa Monica and the rest of greater Los Angeles, you also have access to US-101 via CA-23 (Thousand Oaks) or Topanga Canyon Road (Calabasas and Woodland Hills). Getting to the studios, Downtown Los Angeles, or anywhere else in SoCal is just a quick scenic drive away!
High Tech, Sunny Beaches, and Malibu Office Space for Lease
You'll be glad to know that some of the biggest advancements in technology have taken place in Malibu!
For instance, the first working model of a laser was demonstrated right at the Hughes Research Laboratories in 1960 by engineer and physicist Theodore Maiman. While GM and Boeing currently own HRL, it still remains Malibu's largest employer that occupies quality Malibu office space for lease.
Other notable businesses that operate out of office space for rent Malibu are toy designers, Jakk's Pacific, and grassroots non-profit The Surfrider Foundation USA, who works to protect and preserve the world's oceans and beaches.
Other industries known to occupy Malibu commercial real estate for rent are tech, media, entertainment, medical, real estate, law, and other professions! With Pepperdine University within its vicinity, you are well within reach of some top talent!
Amenities Near Malibu Office Space
As the backdrop for cinema and television, you may recognize some scenery! Surfrider Beach, for example, was home to classic surfing movies in the 1960s, along with beaches like Point Dume and Paradise Cove that have also served as film locations for blockbusters like Iron Man and Charlie's Angeles.
Television shows like Disney's Hannah Montana and Two and a Half Men have also utilized Malibu as its setting. Even reality TV shows like Bravo's Million Dollar Listing follow real-estate moguls specializing in Malibu real estate. Even music enthusiasts will notice that Malibu's beaches and Boulevards were used to film music videos for Mariah Carey, Selena Gomez, and Rihanna, to name a few!
Currently, there are 12 Malibu commercial real estate class A properties available. There are 9 listings and 21 unique spaces located in 139,855 square feet.
So, what are you waiting for? Call one of our experienced commercial real estate brokers today to schedule a tour of some great Malibu office space for lease: 888-518-9168