Premier Ladera Ranch Office Space for Rent
Commercial Real Estate Ladera Ranch, CA
Class A Office Space for Rent Ladera Ranch at 999 Corporate Drive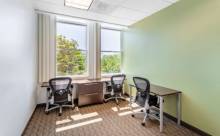 Explore High-Tech Office Space for Rent Ladera Ranch, CA 
Discover your business's potential at this amazing class A… Readmore
Class A Office Space for Rent Ladera Ranch at 999 Corporate Drive


Explore High-Tech Office Space for Rent Ladera Ranch, CA 
Discover your business's potential at this amazing class A…
Quality Ladera Ranch Office Space for Lease
Interested in Ladera Ranch office space for rent? You've got the right idea!
Ladera Ranch is a highly affluent master-planned community in south Orange County. It is ideal for any business, entrepreneur, or professional, who wants to plant their organization in a business environment near the Pacific Coast! Just outside San Juan Capistrano, Ladera Ranch borders Rancho Santa Margarita and Mission Viejo.
Located along Antonio Parkways and Crown Valley Parkway, this 4000-acre development consists of three districts with nine distinct and unique villages, as well as about ten unique neighborhoods. Five of these villages have architecturally themed clubhouses, though all 10 neighborhoods have parks, pools, playgrounds, and open areas for residents to enjoy.
Amenities Nearby Ladera Ranch Office Space
Established in 1999, Ladera Ranch was originally the largest remaining working cattle ranch in Orange County. Sitting at the foothills of the Saddleback Mountains, this quaint community thrives on its small-town charm. Residents enjoy 18 parks with a private water park, a skate park, a dog park, five smaller pools, many green belts, and two shopping districts.
Plenty of hiking and biking trails provide adventurers with a direct connection to Doheny Beach as well! Just off of the 5 freeway, connecting to Ortega Highway and the 241 Foothill Transportation corridor toll road, many professionals benefit from Ladera Ranch office space for lease at class-A properties like the Ladera Corporate Terrace Campus.
Explore The Benefits of Renting Office Space in Ladera Ranch
Ladera Ranch is widely known as a safe suburb with excellent schools. Its population of 30,000 people and the even larger workforce enjoy the exclusivity and close-knit community. Homeowners Associations manage, maintain, and govern the community while enhancing the lifestyle for residents through community and neighborhood events. Resident-led clubs, community groups, and recreational programs provide additional resources and community-based collaboration to residents and businesses who rent Ladera Ranch office space for lease!
Most known as a popular setting in the reality TV show Real Housewives of Orange County, Ladera Ranch offers plenty of things to do and places to see! It hosts an annual Fourth of July Celebration with a 5k/10k run and parade. Enjoy the summer concert series and the Family Cookout movie night in the park in the summer months. Spring and Fall festivals and a Christmas lighting ceremony are just a couple of the seasonal festivities!
Being one of the best suburbs to raise a family in California, you can count on delicious restaurants with outdoor patios, a variety of tasty cuisine, and health and wellness clubs that offer hot yoga, barre classes, and spinning.
What are you waiting for? Call one of our experienced commercial real estate brokers today to schedule a tour of some great Ladera Ranch office space for lease: 1-888-518-9168