Premier Laguna Hills, CA Office Space for Rent
Commercial Real Estate Laguna Hills, CA
Office Space for Lease Laguna Hills, CA at 23046 Avenida De La Carlota, Laguna Hills, CA 92653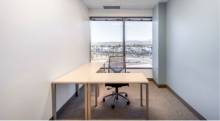 Office Space for Lease Laguna Hills, CA at 23046 Avenida De La Carlota, Laguna Hills, CA 92653

Explore Laguna Hills, CA Office Space for Rent
Nestled comfortably between beaches and happening cities, the perfect Laguna Hills, CA office space for rent is waiting for you! Known locally as a thriving suburb of Irvine, it's known throughout the rest of Southern California as one of the best places to live. Encompassing 6.7 square miles of land, this city in Southern Orange County is bordered by Mission Viejo, CA, Lake Forest, CA, Irvine, CA, Ladera Ranch, CA, Laguna Niguel, CA, and Aliso Viejo, CA. Laguna Hills, CA, offers a dense suburban feel with many coffee shops, parks, boutiques, and Laguna Hills commercial real estate.
The unique geography provides a landscape for any business or resident. Being that Laguna Hills, CA is just one hour from both Los Angeles and San Diego, CA, it's a common stop for commuters traveling up and down SoCal. The OC's finest medical facilities, office space for rent, restaurants, and retailers are located here.
Housing is also offered in a wide array of availabilities! Laguna Hills, CA's population of 31,300 residents benefit from households of every size and price range –from affordable apartments to first-time buyer condos, suburban single-family homes, and luxury multi-million-dollar estates.
Thriving Business Community in Laguna Hills, CA
When it comes to finding the right Laguna Hills, CA commercial real estate for lease, there is plenty to select from! Being a business-oriented city, there are lots of family-owned businesses, as well as new larger developments. There's a substantial amount of class A office space for rent in Laguna Hills, CA, and midsize industrial properties.
What's more, it's also an excellent location for light manufacturing and retail! The city staff streamlines applications, approval processes, and zoning requests, making it much easier to open a new business or relocate an existing one! Its centralized location makes it easier for commuters via the 5, 405, and 73 freeways and Laguna Canyon Road. Properties like Carlotta Tower and others offer excellent office space for rent in Laguna Hills, CA.
A Little Piece of Paradise in Laguna Hills Commercial Real Estate
Laguna Hills, CA, has a quintessential small-town atmosphere with big-city amenities. Efforts in recreation and community services are abundant! With over 13 parks and an array of services offered to community members, residents are professionals who can maintain a work/life balance with ease. Classes for language, organized sports and fitness, early childhood development, and computer basics are just some of the available community programs.
Located between Los Angeles and San Diego, Laguna Hills, CA, has become a popular tourist destination. Popular destinations are attractions like the Laguna Art Museum, Big Air Trampoline Park, and the Monarch Beach Golf Club! What's more, there are seven shopping centers within city limits – several of which have been recently renovated. Laguna Hills retail businesses are truly flourishing in today's recovering economic climate.
Transportation Infrastructure to Support Laguna Hills, CA, Office Space
As a high-quality transit area, getting around the city and surrounding areas is a breeze! The 5 Freeway stretches across the entire city and the entire West Coast – from Mexico to Canada! Connecting to I-405 and SR 73, you're able to get to other neighborhoods in minutes. The Metrolink and Amtrak lines service Laguna Hills, CA residents, and professionals with stations in the city. The OCTA provides numerous bus stops for commuters as well. Domestic and international travel is also feasible with easy access to LAX, John Wayne Airport, Long Beach Airport, Ontario International Airport, and San Diego International Airport.
So, what are you waiting for? Call one of our experienced commercial real estate brokers today to schedule a tour of some great Laguna Hills, CA office space for rent: 1-888-518-9168